News and Education
Better Rates! Better Service!
November Newsletter
2013-11-14
Get the best mortgage rate: Five Tips to "financial fitness"
When the time is right for you to buy a home, make sure you are financially fit and eligible for the best possible mortgage rates. Here are our top five tips to boost your "financial fitness":
Whip it. Whip your credit rating into shape: pay your bills on time… every time. Keep your oldest credit card for its history, and make sure it is always paid on time. Try not to apply for new credit.
Follow the 33% rule. Never run up a credit card or line of credit past 33% of its available limit. If you've got a $3000 limit, then $1000 is your absolute ceiling.
Cash is king. Gather up the maximum downpayment possible. The more money you put down on a home, the better.
Be prepared. Put together a file folder with the following: pay stubs, or proof of self-employment income, list of debts and assets, and current bank statements. We can advise what you'll need.
Start a dialogue. Talk to us about your plans. Find out if you can pre-qualify, and ask about how you might qualify for the best possible rate.
The process of qualifying for a mortgage begins long before you decide to buy a home! But if you make a plan to improve your financial fitness… you'll have no shortage of lenders willing to compete for your business.
Ordinary Canadians can build wealth with investment property.
Across the country, ordinary Canadians are building personal wealth with investment property. An investment property is being increasingly viewed as a pension plan for the future, particularly since so many Canadians are not covered by workplace plans. Over the long term, an investment property can be a great source of retirement funds. Rental income typically pays for most or all expenses and property appreciation has often outperformed stocks and bonds over the long term.
This is not just an investment for well-established business people and experienced homebuyers. Savvy first-time buyers are often jumping in with both feet: purchasing a duplex or triplex, and then managing the additional units to pay down the mortgage while they make a start on home ownership. And parents who add up the cost of accommodations for their college-bound children are often deciding to be landlords themselves, seeing an opportunity to offset the cost of housing with a sound investment.
There are many reasons to consider investing in property. If you are thinking about building wealth with an investment property, talk to us. We can help you determine your downpayment options and run the financial calculations that you'll want to see for cashflow and capital appreciation.
It can be stressful getting a mortgage or when looking at your mortgage renewal. Always remember that we take care of your best interests. And since we get business primarily from referrals, it's essential that you have a positive mortgage experience.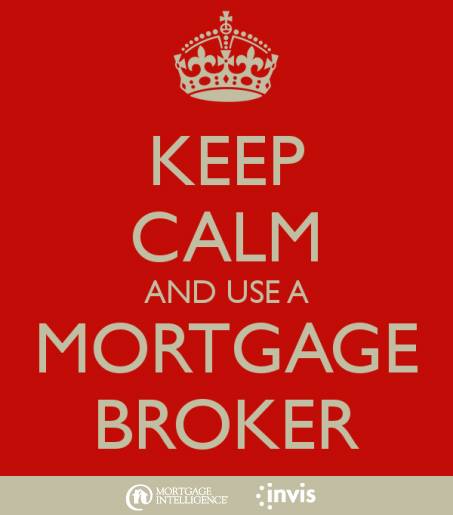 Source: Invis and Mortgage Intelligence

Back to Main News Page