News and Education
Better Rates! Better Service!
Four Insurance Definitions for Homebuyers
2018-02-01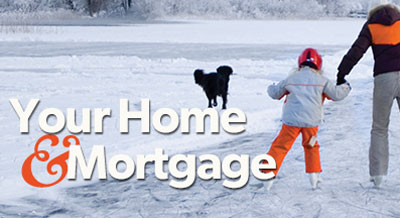 It's easy to get caught up in home buying frenzy and just focus on finding that perfect home. During all that excitement, be sure to take some time to get acquainted with a few key terms. Here are the four types of insurance you'll encounter.
High-Ratio Mortgage Insurance
If your downpayment is between 5% and 20%, you are required to have "high-ratio mortgage insurance". This insurance is there to protect the lender, and the premium is almost always added to your mortgage amount.
Example: Purchase price is $400,000 and you have 5% downpayment, for a total mortgage amount of $380,000. The mortgage insurance premium is 4% or $15,200, which is then added to your mortgage. The insurance premium declines at 10% and at 15% down. If you've saved up more than 20% of the purchase price, then you don't need this insurance unless it's required by the lender.
Title Insurance
Having "title" means you have legal ownership of property. Title insurance protects owners and their lenders against losses related to the property's title or ownership, such as: unknown title defects, liens against the property's title, encroachment issues, title fraud, survey errors, and other title-related issues that can affect your ability to sell, mortgage or lease your property in the future. Premiums are collected upon purchase and based on the value of the property.
Home & Property Insurance
This must-have insurance protects against risks to your property and contents in the event of fire, theft and some weather damage; it also includes liability insurance in the event that someone is hurt on the insured property. Most lenders require proof of home insurance, so be sure to have your policy in place after your offer is accepted and before your closing date.
Mortgage Life Insurance
In the event of death, this insurance will pay the insured balance of the mortgage, discharge fees and prepayment penalties to the lender, and leaves the property with little or no mortgage for the surviving family or estate. There are many reasons to strongly consider this coverage because anything can happen at any age and at any time. Premiums are calculated based on age and the original mortgage balance.
Insurance can protect you and your family throughout your home ownership journey. If you are unsure about something, get in touch. I'm here to make sure your journey has a happy ending!
Source: Invis and Mortgage Intelligence

Back to Main News Page